It is no news that Shark and Dyson are two of the most popular vacuum cleaner brands in the industry. So, it shouldn't come as a surprise that we're presenting the Dyson V10 vs Shark ION Flex comparison.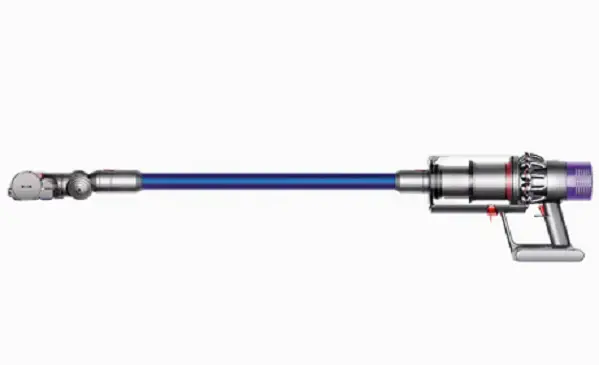 Not only are these two popular, they are also fierce competitors which makes this comparison even more sensible.
These cordless vacuums rank high when compared to other ones even in their rank. You would know from the reactions of those who have used them. The editorials too won't stop showering praises on these two.
So, if you have narrowed down your options to the Dyson V10 and the Shark ION Flex, you have done pretty well.
It is expected that anyone will be in a fix when it comes to choosing between these two.
The easiest way is to be sure of what you need either of these cordless vacuums for. That way, making up your mind will be a walk in the park when you are done with this review.
Comparison Overview – Dyson V10 vs Shark ION Flex
If the Dyson V10 vs Shark ION Flex was a boxing bout. There certainly won't be a knockout here. There might be a winner, but it won't be unanimous.
They both have their shortcomings but by our standards, those are not deal breakers. Okay, depending on the circumstances, the price tag of the V10 might be a deal breaker.
Yes, it costs that much but what it offers is great also. The Shark costs a bit too but way lesser than the V10.
When you consider what they both have to offer in the context of their cost, that will significantly change the perspective of things.
In the end, whichever of the two you end up going for, you will certainly get value for your money. On that note, good luck with your choice.
Comparison Table – Dyson V10 vs Shark ION Flex
Dyson V10
Shark ION FLEX
Available Models
Motorhead, Absolute, Animal
ION Flex Duo Clean, ION Flex 2X

You can also read our review of it.

Battery Life
60 minutes
Up to 23 minutes
Filtration System
Whole machine
Foam Filter with Anti-Allergen Complete Seal
Weight
5.9 lbs
8.7 lbs
Dimension
9.8 x 10.1 x 49.2
13.4 x 10.4 x 45.9 inches
Dust Cup
0.77 liters
0.3 liters
Attachment tools
Mini motorized tool, dusting brush, combination tool, crevice tool, fluffy brush roll, torque drive brush roll
Dusting brush, crevice tool, wide upholstery tool, and anti-allergen tool. If you go for the ION Flex 2X, you will get an extra battery along with these.
 
| Image | Title | Buy |
| --- | --- | --- |
| | Dyson Cyclone V10 Absolute Lightweight Cordless Stick Vacuum Cleaner | Buy Now |
| | Shark IONFlex 2X DuoClean Cordless Ultra-Light Stick Vacuum, IF251, Blue | Buy Now |
Who's Each Best For? – Dyson V10 vs Shark ION Flex
Dyson V10
Shark ION FLEX
Once your cordless vacuum comes on, you race against time begins. How long you get out of a cordless vacuum is a highly important factor to consider.

The V10 takes the race against time to a whole new level. It offers a whopping 60 minutes of runtime. Even if you need to run it in the Max mode, you will still get more than 10 minutes from it.

In case, you can't put this in context, this feat from Dyson just placed the V10 on a pedestal only it can occupy.

The Shark ION Flex vacuum offers up to 23 minutes of runtime depending on what mode you are running it on. You can also get 12 minutes of runtime when using it in Max power mode.

As you can tell, this does not even come close to the Dyson it is competing against. The time you will get out of it in Max mode is quite impressive though.

Since the runtime cannot be the only factor that will make you choose a cordless vacuum, you can't write this vacuum off yet.

There is an edge here. You can actually double the runtime of this Shark if you are willing to spend a bit more on an extra battery.

This vacuum has a removable battery. That way, you can simply replace it with a fresh one when the one in it runs out.

The filtration system is another amazing feature of the Dyson V10. Asides the Radial Cyclones that helps it to manage tiny particles, it has a HEPA filter.

That's not all, Dyson says that this filter has lifetime longevity and, of course, it is washable.

With this, you have no further expenses to make on this vacuum. Just wash the filter, let it air dry, and it's ready to go again!

If you have allergies or are asthmatic, of these two vacuums, this is your best bet.

The Shark, on its own hand, uses a foam filter. With its Anti-Allergen Complete Seal, it still does as good a job at trapping allergens and dust.

 

Since it is made of foam, it is also washable. As long as you keep this foam filter clean, it will do a great job at protecting you.

When it comes to performance, the Dyson V10 will 'wow' you still. It works great on both hard floors and carpets.

Its predecessors had issues with larger debris on hard floors but the V10 solves it. The brush head has two openings that allow the debris to pass through.

To avoid dealing with that problem, you can just switch to the fluffy brush roll which works best with debris on hard floors.

However, you will have to get the Absolute version of the V10 to get the fluffy brush head.

The Shark ION Flex too will impress you with its performance. It also works great on both hard floors and carpets. In this case, you won't even need to change brush rolls because of floor or dirt type.

This is because this Shark has both the bristle brush roll and the fluffy brush roll in its vacuum head.

This automatically solves the problem you might encounter with the Dyson on hard floors. It does not have a vacuum head cover that will push the larger debris around like the Dyson.

Unless money is not a thing to you, the price of a cordless vacuum will influence which one you will go for.

The Dyson V10 costs quite a bit. The goal of any buyer is to get value for your money. As you read along, you will be able to tell if the cost of this vacuum matches the potential value it offers to you.

The Shark ION Flex costs significantly lesser. However, that is not enough reason to jump on it.

Keep reading and if what the vacuum has to offer matches what you need, then you are in luck to get more value than you paid for.
Common Features – Dyson V10 vs Shark ION Flex
In the bid to outdo each other, these two brands push themselves to become more innovative which is good for us buyers.
However, as they try to create products that stand out, we are still left with the reality that they are both supposed to do the same things. This is what brings us to this section.
Washable Filter
Both the V10 and Shark Ion Flex use filters that you can wash. This is a good thing in the sense that you will not have ongoing costs concerning replacement filters.
There is a difference between the filters on both vacuums though. The Dyson V10 uses a HEPA filter, we will talk more on that, while the Shark uses a foam filter.
The HEPA filter is a highly efficient filter that traps 99.97% of dust and allergens present in the air that passes through it.
That's not all, this filter can trap contaminants as small as 0.3 microns. If you don't know how small a micron is, we will tell you today. To make it all easier to understand, let us use an example.
The diameter of an average human hair is about 50 microns. Now imagine how small 0.3 microns will be.
On the other hand, the foam filter that the Shark ION Flex uses is also efficient; just not as much as the HEPA. However, its filtration system also includes Shark's exclusive Anti-Allergen Complete Seal.
This is a filtration method, as the name implies, seals in allergens completely. So, you are also protected from allergies with this vacuum too.
So, once you sense that the filters are getting clogged, you can wash it clean, let it air dry, and then use it again.
Battery
Both vacuums use Lithium-ion battery types. Why this is a good choice is because of how it manages power.
A lithium-ion battery will discharge a steady flow of current throughout its runtime. For that reason, the appliance it is powering will not lose performance till the battery runs low.
We have already talked about how much time you can get out of these batteries. We also mentioned how you can double the runtime of the Shark ION Flex with its removable battery.
Furthermore, if you buy the Shark Ion Flex 2X model, you won't need to buy an extra battery as it already comes with two of them. However, if you feel up to it, you can make it three.
Max Mode
Powerful suction is a sought after feature in a cordless vacuum and these two are rich in it. This can be attributed to the motors in them.
Even at normal mode, they will still do a great job of cleaning your floors. However, there are times you need to deeper clean of your carpets which is where the Max Mode comes in.
This mode significantly increases the suction power o the vacuum which makes it clean better.
The Max mode on both vacuums can work whether you are using it in the full mode or in the handheld mode. The suction power can reach 115 Air Watts with the Dyson V10!
Attachment tools
Vacuum cleaner designs have vastly improved when it comes to innovation. Nowadays, they can clean a lot more than just floors. This is where the attachment tools that are available with your vacuum come into play.
The more attachment tools you have at your disposal, the more ways you can use the vacuum.
With the tools that come with both the Dyson V10 and Shark Ion Flex vacuums, you can clean floors, ceilings, and everything in between.
If you want details on the attachment tools, check the 'Comparison Table' section above. You will see which attachment tools you get with which model you buy.
Ease of Use
We know, this is not a feature by itself but it is something common to both vacuums. You don't want to spend as much money as you would on either of these vacuums and still find it challenging to use.
Maneuverability is something you will get out of both vacuums. They are both easy to push on the floor and they will turn quite easily as well.
Changing the attachment tools is easy as it does not require any technicalities. You just need to pull out and snap back in. Both vacuums have all the controls you need to use within reach.
The Dyson V10 has a swivel steering which allows the vacuum to tilt almost parallel to the floor. This makes it easy for you to get underneath furniture to clean things out.
As for the Shark ION Flex, this is where the 'Flex' in its name comes from. There is a mechanism on the wand that lets it bend at 90 degrees.
This will allow you to reach under furniture as well. Only this time, you won't have to bend as much.
Still on ease of use, storing both cordless vacuums is easy as well. The V10 comes with a dock that lets you hang the vacuum on the wall so it does not take floor space. You can charge it like that too.
The Shark ION Flex, on the other hand, can stand upright if you fold it at the wand all the way down. In this position, it can easily sit in your closet.
Handheld Mode
This is a feature that makes a cordless vacuum even more versatile, both cordless vacuums are capable of transforming into a miniature version of themselves.
This transformation lets you clean up dirt closely and clean in ways you could not in the full mode.
For instance, in the handheld mode, you can clean upholstery, dust furniture, vacuum your window blinds and drapes, etc.
All the attachment tools that come with both vacuums can also be used in this mode.
That's not all, since you are not tethered by an electric cord, you are free to roam as far as you need to.
You can go from room to room, up and down the stairs. You can even go as far as your garage if you want to. This will allow you to clean the interior of your car.
The truth is that how you can use the handheld mode is only limited to your creativity, and of course, the attachment tools available to you.
Dust Cup
Both vacuums have dust cups that work pretty much the same way. They are both located on the handle of the vacuum.
The two dust cups open up at the base to allow dirt to fall out. On the Dyson V10, the Radial Cyclone extends into the dust cup which could keep in the dirt even while the cup is open.
To neutralize this, Dyson included a design which involves pulling a lever that sorts of shoots out the remaining dirt.
The Shark Ion Flex's dust cup does not have anything that can keep in the dirt so once you just open the base, down goes all the dirt.
Battery Indicator
The Dyson V10 and the Shark ION Flex both have a battery indicator with three lights. This is a good feature because it lets you know how much power you have left which can influence the way you work.
The light indicator also lets you know how the battery is charging. If two of the lights are on, for instance, you can tell that it has charged up to two-thirds of the way.
Unique Features – Dyson V10 vs Shark ION Flex
Features Unique To Dyson V10
Torque Drive Brush Head
This is a more advanced brush head compared to the one on its predecessors. The manufacturer said that this brush head has 25% more agitation than the Direct Drive brush head.
What this means is that it will pick up more dirt and debris on both hard floors and carpets better.
Furthermore, the Torque Drive brush head also has openings underneath the brush head. This makes it pick up large debris on hard floors a lot more efficiently.
However, this still does not change the fact that you will have to change brush heads when you need the fluffy roller.
In-line Design
One of the most notable differences between these two vacuums is the way the motor area is designed. It also makes it feel and look less bulky.
The V10 engine area is more streamlined to the wand as against the Shark ION Flex that is somewhat perpendicular to it.
This streamlined designed is not just for aesthetics; it is actually an engineering innovation.
The re-design is meant to increase the airflow in the vacuum. You can tell that this approach paid off as the suction power of the V10 is often compared to that of an upright vacuum.
Dyson Cyclone V10 Absolute Lightweight Cordless Stick Vacuum Cleaner
Up to 60 minutes Run time when using a non-motorized tool. Cyclone technology: 14 concentric cyclones. Filtration: advanced whole machine filtration. Cleaning path width - 9.84 inches

Dyson technology helps create a cleaner, healthier home - Our vacuums and purifiers are scientifically proven to capture particles as small as allergens and bacteria.

Lightweight and versatile, to clean right through the home. Instant-release trigger means battery power is only used while it's cleaning. Requires charging for 3. 5 hours minimum before first use

Up to 40 minutes of fade-free power with the soft Roller cleaner head (in suction mode I). engineered to pick up both large debris and Fine dust

Torque drive cleaner head – Up to 20 minutes of fade-free power (in suction mode II). drives stiff nylon bristles into carpets to capture deep-down dirt

Powered by the Dyson digital motor V10 and engineered to pick up ground-in dirt and Fine dust from hard floors and carpets

Quickly transforms to a handheld vacuum, to clean all around your home and car

Included Components: Vacuum, Charger, Wall Mount, Combination Tool
Features Unique To Shark ION Flex
LED Lights
This might sound like a fancy addition just for the sake of it, but trust us, this feature is useful. We actually hoped that Dyson will feature headlights on the V10 but our hopes were dashed.
The lights are quite bright and provide good illumination. This comes in handy when you are vacuuming in a poorly lit room or dark corners. With these lights, dirt has no place to hide.
Removable Battery
This is one of the best features of the Shark ION FLEX. It allows you to essentially extend the runtime for as long as you are willing to pay for.
If you are willing to spend a little more to get an extra battery, you can keep one on charge while using the other.
That will give you double the runtime. Another option is to go for the Shark ION Flex 2X model which comes with 2 batteries.
DuoClean Brush Head
This is another awesome feature of the Shark ION Flex. The brush head of this cordless vacuum is obviously bigger than that of the Dyson V10. The reason for that is because the brush head consists of 2 brush rolls.
One has stiff bristles that comb through the fibers of your carpet to dislodge embedded dirt and pick it up. The other, microfiber soft brush, will work on your hard floors. This will leave a sort of polished look on your floors.
With this, you can clean on both hard floors and carpets without changing the brush head as you will with the V10.
The only change you will need to make is within the reach of your finger. You just need to change the vacuum setting to "floor" if you are going on hard floors and "carpet" if you want to vacuum on carpets.
Another awesome thing about this brush head is its ability to handle a pile of debris. The fluffy brush roll in front sort of rolls over the pile making it easy to vacuum.
The direct drive brush head of the Dyson V10 will only push the debris forward except it is in line with the opening on the brush head. However, if you use its fluffy brush head, you will get a result similar to this Shark Duo Clean.
Shark IONFlex 2X DuoClean Cordless Ultra-Light Stick Vacuum, IF251, Blue
Hassle-free runtime

2X ION Power Pack System

MultiFLEX Technology folds over for compact, free-standing storage and provides flexible reach to get under beds, couches, and tables

DuoClean Technology a combination of bristle brush and soft roller invented to clean fine dust and small and large particles on both carpets and floors

Floor-to-ceiling versatility. MultiFLEX Technology allows you to store this vacuum in a compact, upright position. Hold down the Press to Unlock button and gently fold the handheld vacuum forward toward the floor nozzle. Use the handle to carry the vacuum to its storage location
Dyson V10 vs Shark ION Flex – Unique Pros
Dyson V10
i. It has a powerful suction.
ii. The battery lasts longer.
iii. There is hardly any ongoing cost unless you damage something.
iv. It uses a washable HEPA filter.
Shark ION Flex
i. The brush head has bright LED lights for a better vision.
ii. It has dual brush roll in its cleaner head.
iii. The control buttons are within your thumb's reach.
iv. It has a mechanism that lets the wand fold in the middle.
v. It can stand upright which makes for easy storage.
Dyson V10 vs Shark ION Flex – Unique Cons
Dyson V10
i. It costs a lot more than some upright vacuums.
ii. You have to switch brush heads if you need the fluffy brush roll. However, switching is super easy.
Shark ION Flex
i. It is heavier than the V10.
ii. The dust cup is significantly smaller.
Dyson V10 vs Shark ION Flex – Pros Common To Both Products
Dyson V10
Shark ION FLEX
If you want suction power, you can count on one finger how many cordless vacuums have more than the V10. We will be shocked if you come up with any.

 

Even in the normal mode, its suction power is still impressive. When you switch to the Max mode, better hope your carpet is strong enough to handle it.

You can easily say the same about the Shark ION Flex but pound for pound, the Dyson V10 has more suction.
The filtration system on the Dyson V10 is quite impressive. It does a pretty good job of protecting the user from allergies and dust.
The filtration system on the Shark ION Flex is also something you can be happy about. It offers sufficient protection against allergens and dust too but it is foam.
We might need to wait for the next generation of cordless vacuum cleaners to find one that offers more runtime.
The Shark ION Flex, even though does not have nearly as much runtime, it gives you options.
The V10 is quite easy to use. From setting it up to changing attachments, operation, cleaning, etc. There is hardly a part you won't find easy to use.
Same as the V10.
Dyson V10 vs Shark ION Flex – Cons Common To Both Products
| | |
| --- | --- |
| Dyson V10 | Shark ION FLEX |
| The only real thing most people will have a problem with is the pricing of this vacuum. | Same as the V10 but costs less. |
| | |
Dyson V10 vs Shark ION Flex – General Feeling Among Users
Dyson V10
Shark ION FLEX
More than a few users agree that the V10 is easy to use. They also said it was easy to put together.

 

Some of them mentioned how easy it is to change the attachment tools. Others love how lightweight it is and how easy it is to maneuver.

A lot of users like how easy it is to use this vacuum. Some said that setting it up was quite easy, most of them did not even need to consult the user manual to do that.

 

They also like how easy it was to move across floors especially transitioning from hard floors to carpet which turns out to be a breeze.

Battery life is certainly not something anyone would complain about. 60 minutes is arguably the longest time any cordless vacuum can offer.

 

Certainly, no one has a problem with how much vacuuming time you can get with this one.

Cordless vacuum users seem to consider it a huge advantage if the battery of a vacuum is removable.

 

This is so because quite a number of them like the Shark because you can easily get an extra battery and you essentially double the runtime.

A certain user took his time to test how the V10 performs on crevices. He claimed that his V10 cleaned up the dirt in the crevices between his tiles in just one pass!

 

That was on high power though. He said it took about 3 passes on low power to for the same effect.

Both users that have carpeted floors and those with mainly hard floors all praised the suction of the vacuum.

 

They were all pleased with how well it picks up dirt, debris, and pet hairs on all floor types.
Dyson V10 vs Shark ION Flex – Our Verdict
Dyson V10
Shark ION FLEX
The Dyson V10 fills almost all the need anyone can have for a cordless vacuum. However, it costs quite a bit.

 

If you are willing to pay for what you get, this is the vacuum you have been waiting for.

The Shark ION Flex is sleek with its features, especially its removable batteries.

 

If what this vacuum offers is in line with what you need, why pay more?