It is always a good idea to clean and shampoo your carpet every once in a while. However, that will mean you have to dry the carpet fast afterward. If you don't, you will increase the chances of mildew and bacteria growth.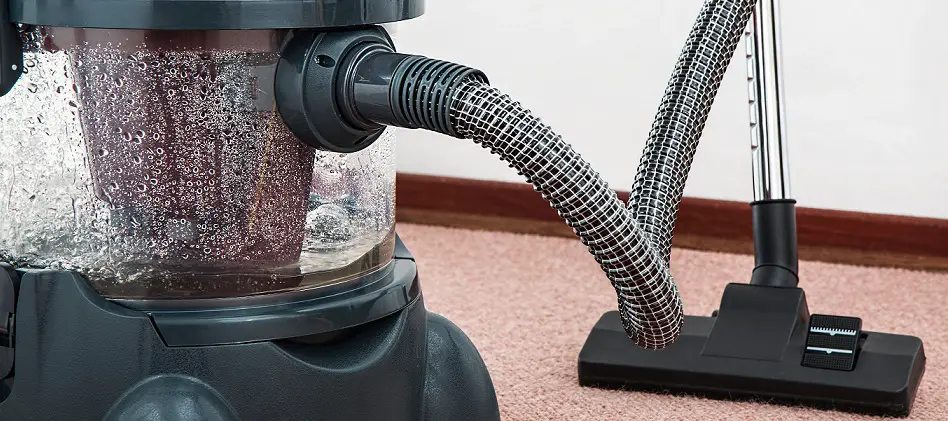 If you ever experience that by the way, you can read our tips on how to get rid of molds.
There are different ways you can dry a carpet fast after cleaning it. Which is best will depend on certain conditions such as the size of the carpet, the weather, appliances available at your disposal, etc.
Today, we will bring you different pro methods you can use to dry a carpet fast after cleaning. Without further ado, let's get on with them.
READ MORE: If you want to experience the serenity that comes with cleaning and decluttering your home, you can read our guide for achieving that.
General Methods to Dry a Carpet Fast
Whether it is an area rug or a wall to wall carpet, these methods are useful. Ideally, if you clean an area rug, the best way to dry it fast is to take it out to the sun and let the moisture evaporate.
Of course, there are circumstances that won't make this doable. For instance, it might not be sunny outside or there might even be a high chance of rain. If these are the case, you can try the following.
Ventilation
Keeping your windows open for maximum airflow is often a good idea. Even if there isn't the sun, the air will play its part in drying the moisture. It just might take longer than direct sunlight. Moreover, your home will smell and feel fresh from the breeze.
However, you have to be around to close the windows quickly in case the weather turns.
Use a dehumidifier
The purpose of this device is to collect moisture in a particular area. As such, it can help dry a carpet fast. Simply place a dehumidifier in the middle of the room and set it to high. However, you have to make sure you check back often to empty the tank of the water it has collected.
Dehumidifiers come in different sizes. So, the bigger the size you have the faster it will dry your carpet. If you live in a humid area, you probably need it anyway as a line of defense against mildew build-up.
Fans
Whatever type of fan you have will come in handy here. Fans will work great with opening your windows as it will help circulate the air better. This will greatly improve the results. If it is a particular part of the carpet you need to dry, you could just place a table fan by the spot.
Wet/Dry vacuum to dry a carpet fast
As the name implies, wet and dry vacuums can suck up both wet and dry materials. This makes them quite useful to dry a carpet fast. You only need to run it over the area as you would when vacuuming.
If you need faster results, you can set it to high so it can lift more water in lesser time. Kindly note that this type of vacuum is usually more powerful than the regular ones.
It could rip your carpet if it is one of those large ones and it is set too high. You could get one for your home. They're relatively inexpensive and are useful in many ways. Drying your carpets fast being one of them.
If you want to check your options, kindly read our guide on these types of vacuum.
Use a Carpet Cleaner
Since you're looking to dry a carpet fast after cleaning, why don't you clean it as the pros do?! There are domestic carpet washers that will wash your carpets and dry it too.
Some of them claim that your carpet will be dry and ready to walk on in 45 minutes. If you would like to check your options and know which is best for you, kindly read our carpet washer guide.
The machines look like vacuum cleaners, only that they're bulkier. They usually have a tank for clean water and another to collect dirty water.
Some carpet cleaners like this Hoover apply heat that makes the drying even faster. You can even get a carpet shampoo from the brand to use with the machine.
You will be better off using an approved carpet shampoo or the carpet cleaner brand's own to avoid invalidating your warranty.
Using a carpet cleaner to wash your carpet takes out the need to dry the carpet fast. However, you could still use any of the general methods if you want a faster drying time after using the carpet cleaner.
Conclusion
The approaches above will deliver results depending on the circumstances. So, you can use any combination of them that suits your need. Carpet cleaners are your best option if you need to dry a carpet fast is just after cleaning. If you find these approaches useful, kindly share them. For more pro tips, explore our site. Thank you for your time and see you soon.