If you have kids at home, a bedwetting incidence is something you will have to deal with at some point. Times like that, you certainly need to know how to clean pee out of a mattress.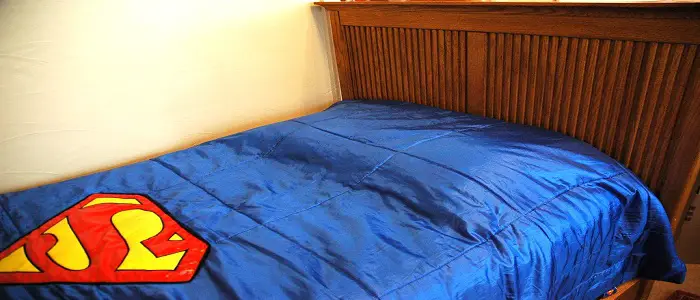 If you don't, the result won't be favorable on many counts. Firstly, the mattress will smell and engulf the room. Secondly, the chances of mold growing on the bed increases and eventually becomes a breeding ground for bacteria. You certainly don't want your child to sleep in such conditions.
Fortunately, to clean pee out of a mattress is not rocket science. Neither does it require too much in terms of effort and expense. You might even have some of the things you need at home.
So, don't fret; Vacuum Cleaners Advisor has your back. By the time you're done, you will be using the same methods professional cleaners use to get pee out of a mattress.
Clean Pee Out of a Mattress: Homemade Approach
Ventilate the room. You need to increase the airflow to expel the odor. Turn on the fan and open the windows. The ventilation will also aid the subsequent steps.
Spray white vinegar on the spot. If the scene is still fresh, you can use some paper towel to blot the surface and soak away some of the pee. Afterward, saturate the surface with white vinegar. It is better to spray it than pour to avoid oversaturation. Let it sit for 10 minutes; that will deal with the odor.
Soak up the vinegar. Use rags or paper towels to soak up the vinegar on the surface. This should soak up most of it from the surface of the mattress.
Sprinkle baking soda. If you don't have baking soda at home, you can go for this one. Apply a liberal amount on the area you're cleaning. You will have to take a long break here because you will need to let it sit for hours. Technically, the longer the better but two hours have worked well for us.
Use a vacuum. After the sitting time of the baking soda has passed, suck it all up with a vacuum. You can use almost any type of vacuum cleaner as long as it's one of those with attachments. Cordless vacuums like this Shark come with a mattress/upholstery attachment you can use. So does this upright.
That's about it. All the steps you need to follow to clean pee out of a mattress. You'll agree it's straightforward and convenient, for the most part.
The Commercial Cleaner Method
You can also use commercial products to get rid of pee on a mattress. Urine is essentially crystals of uric acid. To clean it effectively, breaking down the crystals is important.
This is why it is a good idea to use biological cleaning products for this process. It will deal with stains as well as odors. Now let's follow the process.
Apply the cleaning solution. There are two ways to this. You can mix a biological cleaning powder (we tried this Milliard borax powder) with water in a spray bottle. Alternatively, go for an enzyme odor and stain remover spray (we like this Rocco and Roxie). Apply it to the area of the mattress you want to clean according to instructions.
Blot dry the surface. Use paper towels or rags to pull up excess moisture from the surface of the mattress.
Sprinkle baking soda on the area. Apply a generous amount of baking soda on the area and let it sit for hours. This will pull up any leftover moisture and odor.
Use a vacuum. Suck up the baking soda after it has taken time to do its job. Be sure to pick all of the baking soda on the surface.
There you go. Another method to clean pee out of a mattress. Whichever one you opt for will produce the desired result.
When using commercial products, be sure to read the labels well. Wear protection if necessary, to avoid injuries.
Prevent and Protect
Pee incidents are a regular occurrence with kids growing up. Following the processes above on a daily basis can quickly become daunting.
A proactive approach is to use protective mattress covers. We like this one from SafeRest for all the good reasons. It is hypoallergenic and has a cotton surface. It also protects your mattress from urine, liquids, dust mites, and bacteria. The best part yet, it comes with a 10-year warranty.
Linenspa 8 Inch Memory Foam and Innerspring Hybrid Mattress – Medium-Firm Feel – Twin
8 Inch hybrid mattress combines memory foam with the traditional support of an innerspring mattress for a medium firm feel perfect for kids rooms, guest beds, or an affordable low profile option

A plush layer of memory foam helps align the spine to minimize pressure points for increased comfort

Finished with a cozy knit cover, this mattress is compressed and shipped in a box for convenient delivery and setup

Available in a medium firm 8 inch profile, a medium 10 inch profile, or a plush 12 inch profile that also features gel infusions and individually encased coils

Packaging process may leave small brown flecks called carbons in the mattress packaging; These carbons are harmless pieces of plastic and will not stick to your mattress; 10 year limited warranty
If you find this information to clean pee out of a mattress useful, kindly share and let others benefit from it. They will love you for it. If you want more useful pro tips like this one, you can explore our site. Thank you for your time.