Illicit drugs are a bane in our society. So much that private properties are often turned into a drug house for "cooking" them up.
Methyl amphetamine (meth, ice, crystal meth) is the common drug residue that contaminates houses. By-products from cocaine, cannabis, and heroin can contaminate houses too.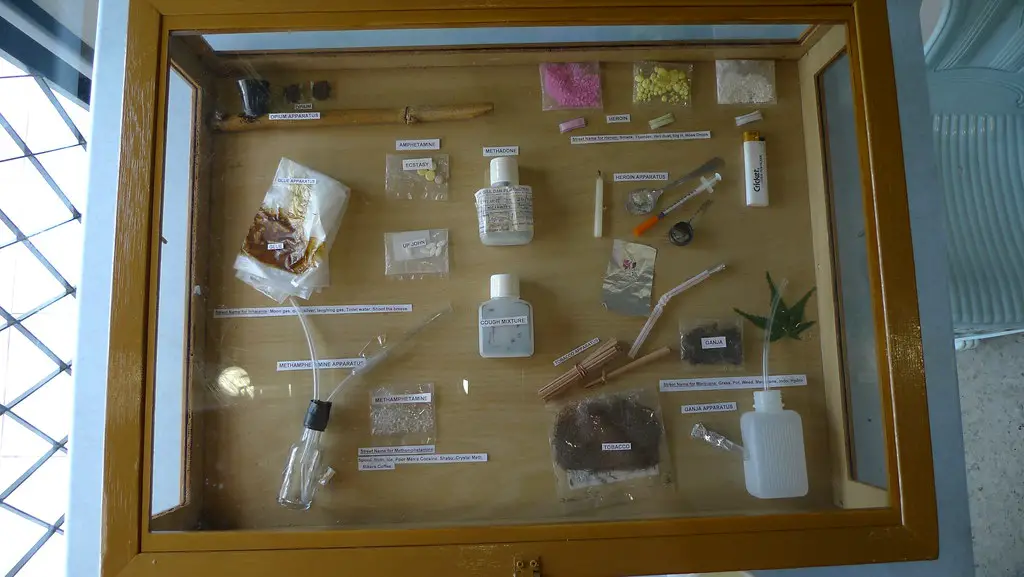 So, it is important to know a bit about the history of a property before investing in it. Not all states have laws mandating the cleaning of contaminated properties, so due diligence is important.
What are the Health Risks of Living in a Former Drug House?
Drug residues can cause serious health problems, especially for children. They become a health hazard if you touch and swallow them. Most of these residues are also airborne and are easy to inhale. Like most airborne residues, they can settle on almost any surface. Some of the health issues inhabitants experience range from migraines and respiratory problems to skin irritation.
Research shows that the health risks of living in a house contaminated from smoking meth are not as much when compared to one used for drug manufacture.
To make things worse, the residue in drug houses are not visible and do not necessarily cause a smell.
In any case, it is important to clean drug house contamination before living there.
Cleaning a drug house contamination
Illicit drug contamination has different levels. As we mentioned earlier, the severity of contamination in a property depends on whether the place was used for manufacturing or just to smoke.
Both cases still need some cleaning but how to go about it can be different.
The first step to cleaning a drug house is to test for contamination. According to a report by Sir Peter Gluckman, the Chief Science Adviser to the Prime Minister of New Zealand, a threshold of 15mcg/100cm2 is considered for contamination.
This level poses severe health risks and should not be inhabited. This does not mean that houses with lower levels should not be cleaned. In fact, the same report sets a safe level at lower than 1.5mcg/100cm2.
If there is high-level contamination, cleaning should only be done by professionals and might require repetition to get the place in a safe condition.
If the contamination is not severe, however, you can do it yourself and still get the house to be safe enough to live in.
Here's a video of professionals at work cleaning a contaminated home.
How do you Clean a Former Drug House?
You can safely clean a drug house contaminated with residue by yourself with the right supplies. That way, you won't incur the high cost that comes with professional cleaning. Sugar soap is an effective cleaning agent you can use to scrub every part of the house, from walls to floors, ceiling, ledges, etc.
David Whitburn, an ex-lawyer and now a property investor, suggests that sugar soap can be used for cleaning a house where meth has been smoked.
He spoke about two property owners he knows who "took matters in their own hands". They got testing kits to confirm the level of contamination.
They got to work using sugar soap on the walls, ledges, cupboards, floors, ceilings, etc. Afterward, they got professionals to test the place again and found out the contamination is now below 0.5mcg/100cm2.
What is sugar soap?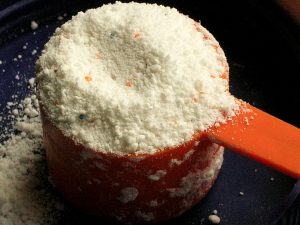 Sugar soap is a chemical cleaner often used on walls. Painters use it to treat walls before painting them or used to brighten the paint already there. Since Meth is soluble in water, it is quite effective for getting rid of its residues.
How to use sugar soap:
Fill up a spray bottle with warm water.
Ad some sugar soap to it and stir till it dissolves. You can add more sugar soap if you want a deep clean.
Spray the mixture on the surfaces you want to clean.
Leave it on for 60 seconds and scrub with a sponge.
Wipe off with a damp cloth and notice the difference.
Do note that you should seek the help of professionals if the contamination level is high as sugar soap will not be enough.
As for carpeted floors, using a carpet washer can do the trick if you use a concentrated cleaning solution with it. Some of them use heat in the washing process. It has been shown that carpets are not as badly contaminated after a few washes.
Here's another video of the cleaning process.
How to Avoid a Contaminated Property
With the increasing number of clandestine drug houses exposed, it doesn't come as a surprise that people end up living in such houses. Some states are 'buyer beware', which means that if you don't ask for some specific information, the seller can choose to withhold it. The following is a list of things you should pay attention to when inspecting a property:
Yellowish-brown stains on walls could be an indication of iodine byproducts from mass production of Meth.
Strong unpleasant odors can also be an indication of meth production. Also, watch out for an overwhelming smell of air freshener. That could be to cover up the odor.
If the sink looks like a chemistry lab, that's a red flag too.
Do some extra due diligence. If you're buying in a 'buyer beware' state, ask questions about the history of the house. Contact the police about drug busts, arrests, etc. surrounding that address. You can talk to neighbors too.
There is a list of clandestine drug houses on the DEA website. You will do well to check it out if you intend to buy or rent a property.
Dr. Bronner's Baby Unscented Gift Set – Pure-Castile Liquid and Bar Soaps, Organic Magic Balm, and 4-in-1 Organic Sugar Pump Soap
DR. BRONNERS BABY-UNSCENTED GIFT SET. Dr. Bronners Baby Unscented Gift Set combines four specially-formulated organic body care productsideal for babies and those with sensitive skin!

PURE-CASTILE LIQUID SOAP. Dr. Bronners Liquid Pure-Castile Soap offers organic and vegan ingredients for a rich, emollient lather and a moisturizing after feel. It uses organic hemp, olive, and coconut oil to nourish your clean, healthy skin

PURE-CASTILE BAR SOAP. This moisturizing bar soap offers organic and vegan ingredients for a rich, emollient lather. It is ideal for washing your body or face. With no synthetic detergents or preservatives, you can nourish your skin with every wash

ORGANIC MAGIC BALM. Moisturize chapped chin and cheeks, chaffed skin and cuticles! Dr. Bronners Baby Unscented Organic Magic Balm provides relief and protection from wind-cold- clothing that has rubbed you wrong.

4-IN-1 ORGANIC SUGAR SOAP. Fair trade & organic sugar gives this Organic Pump Soap a rich caramel color and sweet scent. The sugar combines with organic white grape juice to keep your skin nourished, hydrated and smooth. Organic coconut-olive-hemp oils blend for a creamy castile lather
Cleaning up meth or other illicit drug contamination can be quite expensive and that isn't a cost you want to incur.
It is our hope that you now have the information you're looking for. If not, you can reach us via the comment section and we'll do our best to fill you in.
Find out what you can about a new location, run a DIY test if you can or call the professionals to get the contamination level. You now know how to clean up yourself and what you can do if not. Alternatively, it might be better to avoid investing in a former drug house altogether.
How to Clean a Drug House — FAQs
How long does drug residue last in a house?
A house that has been used for smoking or cooking methamphetamine can remain contaminated for years afterwards. This is why it is important to do a background check of a house you're moving into. It has become a serious public health issue as people get sick or incur huge cost of cleaning after moving into a former drug house.
Can drugs be absorbed through the skin?
Many of the chemicals from both the production of meth and the smoking of it that contaminate a house as residue can be absorbed into the body through the skin. They find their way into the blood vessels below the skin and cause serious harm to a person's health. This is why skin irritation is one of the symptoms of living in a former drug house.
What does drug rash look like?
If you're living in a former drug house, skin irritation is one of the ways contamination will affect you since the residue of meth can be absorbed through the skin. Red patches, pus-filled bumps, pink and red bumps, blisters, etc are some of the form a drug rash can take.