A powerful vacuum cleaner that won't lose suction and last a long time is a good one. If that is what you want, Kenmore vacuum cleaners with dual motor are just that.
These vacuum cleaners are available in uprights, canisters, sticks, and cordless. There are some uprights that have quick draw hose that allows you to use them like would a canister vacuum.
Some even go as far as becoming a canister vacuum as you can detach the brush head from the rest of the body and carry it around.
The canister vacuums are available in bagged and bagless models so you can choose based on your preference. Kenmore vacuum cleaners also have models that are specialized for cleaning pet hairs.
True HEPA is the default filtration process of Kenmore vacuums so that asthma and allergy sufferers can breathe deeply and easily.
As you continue reading, you will learn the features that make Kenmore vacuum cleaners stand out. You will get more information on the types available. We will also help you decide on which of the Kenmore vacuum cleaners is best for you.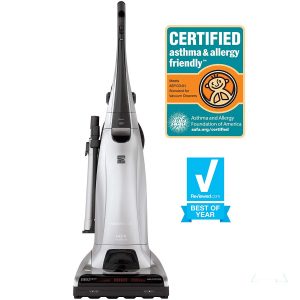 Be Amazed By Kenmore
Kenmore has been committed to household appliances for over a century now. For it to still be relevant is proof that it has been doing a good job.
This is why Kenmore vacuum cleaners are among the best available. Let's take you through the cool features that Kenmore vacuums have to offer.
3D Inducer Motors
One of the major problems users face with vacuum cleaners is that they tend to lose suction power over time. What causes this is that as dust and dirt fill the dust bag or dust cup, the airflow is reduced and consequently the suction.
That is not the case with Kenmore vacuum cleaners that feature the 3D Inducer Motor which are powerful motors that achieve 20% more air power on their own.
If you combine that with Kenmore's Power Flow design, its exclusive airflow technology, what you get is an unprecedented cleaning power.
Kenmore vacuum cleaners use cyclonic action in their vacuuming process. This spins dirt and dust around in a circular motion in order to separate them from the air.
The result of this effect is that the dirt settles at the bottom which creates more room for the airflow.
Consequently, the air moves around much better without any obstruction. What causes vacuum cleaners to lose suction is when the airflow is impeded. The cyclonic motion is why of Kenmore vacuum cleaners do not lose suction.
Dual Motor Systems
In most cases, one motor is enough to deliver great vacuuming power. Some Kenmore vacuums have two which makes it clear how much power they can deliver.
With that much vacuuming power, you can rest assured you will get a deep clean all the time whether it is hard floors or carpets.
Single motor vacuums do a great job with one motor handling both the brush roll and suction.
But dual motor vacuums have one motor dedicated to powering the brush while the other handles the suction.
With that division of labor, it is obvious that the dual motor vacuums will do a better job. These types of vacuum cleaners also increase productivity significantly.
Dual motor vacuum cleaners are designed to get the job done in a single pass, similar to a lawn mower.
Durability is another advantage you will get from this innovation. Since a motor is dedicated to a single job as against double in the single motor design, the motors are surely going to last longer since there is less strain on each motor.
Pet PowerMate
If you own pets, you would know how tough it can get to clean their hair. Just any vacuum cleaner is not fit to deal with this type of dirt. It takes a specialized brush head and powerful suction to clean out pet hairs on carpets, upholstery, etc.
Kenmore Pet Handi-Mate is a specialized brush tool designed to pick up pet hair from different surfaces such as furniture, stairs, etc.
This attachment comes with Kenmore vacuum cleaners that are "Pet Friendly" as the brand calls its pet vacuums.
The upright versions of Kenmore's pet vacuums have quick-draw wands that you can attach the Pet Handi-Mate to.
This gives you precision cleaning and lets you reach into areas the upright brush head might not get to.
True HEPA Filters
With pets come dander and this can be a big issue for those who suffer from allergies and asthma. This is why Kenmore vacuum cleaners feature true HEPA certified filters. These filters remove up to 99.7% of allergens, dust, and contaminants.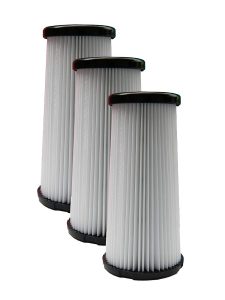 These vacuum cleaners will clean the air in your home making breathing easier for the sensitive occupants.
That's not all, it is not all vacuum cleaners that can suck up tiny particles that keep them all in. Your lungs will thank you for the good choice.
Accessories
Kenmore has a lot of accessories to help you get the best out of its vacuum cleaners. We all know that the attachment tools we have determines what type of cleaning can be done.
Most Kenmore vacuum cleaners come with attachments but you can choose to buy more to do more specific cleaning.
Crevice tools will let you clean into base boards and take out cobwebs from the ceiling. Brush tools will help you clean dusts from furniture, drapes, etc.
Whatever type of cleaning you want to do with your vacuum, you can easily find an attachment tool that will help make that happen.
Types of Kenmore Vacuum Cleaners
Upright
Kenmore has quite a selection of upright vacuum cleaners. These types are known for their power and how well they perform on carpeted floors.
These uprights take the specialty of upright vacuums to a new level with its dual motor. This means more power, more suction, and the brush roll picks up more dirt as it is powered by a dedicated motor.
The airflow and cyclonic design of Kenmore vacuum cleaners makes the uprights have a sustainable suction.
Quite a number of Kenmore uprights are bagless which means that they take the more ecological approach to keeping your home clean.
Some of them are designed for users with pets as they come with the dedicated Pet Handi-Mate.
Versatility is another thing you will appreciate Kenmore uprights for. Despite being powerful uprights, they still have hoses that can help you do the types of cleaning a regular upright cannot achieve.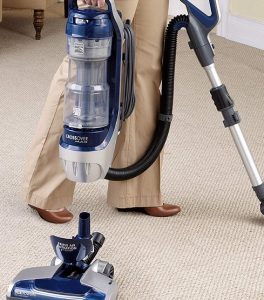 The hose design on these uprights will remind you of the Wild West as they are quick-draw which gives you the advantage of speed over dirt in your home.
Kenmore uprights too have transformer vacuums. If you have been hanging out with us for a while, you would know what those are.
But if this is the first article you are reading from us, transformer vacuums are vacuum cleaners that can change from one vacuum type to another.
Kenmore transformer vacuums are dubbed CrossOver. These uprights can go from uprights to canister vacuums. That way you can enjoy all the benefits of a canister vacuum in addition to those of uprights.
Canister
The powerful dual motor of Kenmore vacuum cleaners is present in some of its canister models too. This makes them especially good for deep cleaning bare floors and carpets.
The versatility of canister vacuum cleaners also makes then a great choice to have if there are stairs in your home.
Dirt cannot hide from you anymore with the long hose and wand you wield with Kenmore vacuum cleaners.
Some of these canisters are bagged while others are bagless. Whichever one you prefer, there is an option that you can use to tackle pet hair and still get the result you want.
You already know all the types of cleaning you can do with a canister vacuum cleaner.
With these vacuum cleaners, you can clean the floor, the ceiling, and everything in between. They also feature true HEPA filters to help eliminate and trap allergens and dander from the atmosphere in your home.
Sticks and Cordless
If you stay in a small home and a canister or upright vacuum might be a hassle to store, you can still enjoy the value of Kenmore.
Its stick or cordless vacuum will do great to clean your apartment as you need it.
These cordless vacuums run on NiMH batteries and can give you about 18 minutes of vacuuming time with one charge. That should be enough time for you to clean your apartment.
They use the same cyclonic action to manage the dust and debris that is vacuumed. That way, they too sustain suction power throughout their run time.
These lightweight and portable vacuums do not pose any storage issues at all.
They will fit snugly almost anywhere. Their HEPA filtration system will also allow you breathe deeply and easily.
These stick and cordless vacuums can transform too. They can turn into handheld vacuums to help you reach into nooks and crannies.
You can even go as far as cleaning your car interior with the handhelds.
How to Choose Among Kenmore Vacuum Cleaners
You have learned about Kenmore vacuum cleaners and what they have to offer, now it is time to choose one. Obviously, you would want to choose one that gives you value for your money.
It can be a bit difficult deciding on which Kenmore vacuum cleaner to go for because of the options staring at you. We are here to help you make the right decision but you will have to help us too.
How you can do that is to be clear on what you need and how you want to use the vacuum cleaner.
What size is your home?
If you have a big home, your choice is definitely limited to the full sized vacuums. You can either choose between uprights or canisters. Another option when it comes to vacuuming large homes is to use central vacuum cleaners.
But if you live in a small house or an apartment, a stick or cordless vacuum might be sufficient for you. Kenmore sticks and cordless vacuums can even turn into handheld vacuums to add versatility to your cleaning.
Floor Type
First, you want to consider what floor type you have in your home. Are your floors mainly carpeted or bare floors? Though both Kenmore uprights and canister will do well on both floor types, we know uprights have it with carpets. And canister vacuums are known for being great for hard floors.
Whichever one you choose for whatever floor type, you will still get great results. However, the Kenmore vacuum cleaners with dual motor are your best bet for carpets and rugs.
Bagged or Bagless?
Vacuum users choose between these two designs for different reasons. If you don't want to spend money buying replacement dirt bags every now and then, the bagless option is right for you.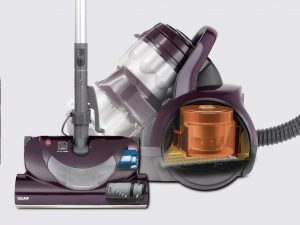 Moreover, bagless vacuums are an ecological way to go. So, you can be happy that you are environmentally responsible.
On the other hand, using a bagged vacuum is safer when the bag becomes full. If you are not careful, emptying a dust cup can expose you to the dust content.
If you happened to be asthmatic or suffer from allergies, you might be in trouble.
Most bagged vacuums have self-sealing dirt bags trap the dirt inside. That way you are safe when switching the filled bag with a new one. The downside is that you will have to buy replacement bags whenever it gets filled.
Well done for coming this far with us. With your new found knowledge on Kenmore vacuum cleaners, you can now confidently choose which one best satisfies your needs. In that case, go ahead and make the purchase and start clearing out dirt in your home.